Australia
Chisholm Institute International Remote Higher Education Scholarship, Australia 2022/2023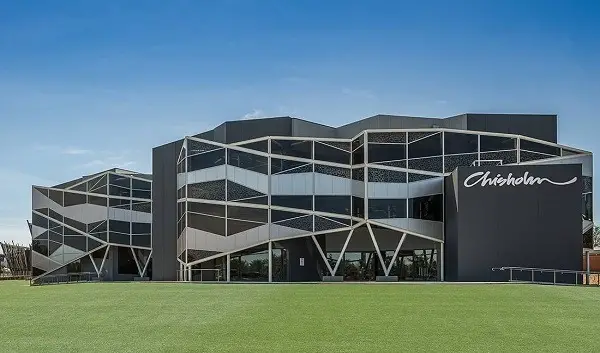 Chisholm Institute is an Australian Technical and Further Education Facility (TAFE) based in southeast Melbourne and provides meaningful teaching and skills training with real job prospects by offering number of subject options, certificate, diploma, Enhanced Diploma, Bachelor's and Graduate Certificate courses.  
At Chisholm institute, students will gain a qualification that is recognized by employers across the country. Their primary objective has always been to provide education that can directly enhance their employment opportunities in the job market. Students will be taught by faculty who know the industry first hand and have significant experience with the needs of employers. The institute offers several learning options, including on-campus, online, and on-the-job, to accommodate their busy lifestyles. 
The Chisholm Institute offers on-the-job training. This can be an internship placement within the student's course, so that they can gain real work based experience along with their recognized national credential. The institute can work together with their employer as well. It offers apprenticeships to enhance their competencies and their qualifications, this might be important in the career options of the students.
Since 1998, Chisholm Institute has been leading in providing high-quality instruction and support in Victoria, nationwide and around the world. For over 36,000 students each year at eight different locations, both online and in the work environment, Chisholm Institute exists to inspire success and transform lives.
Scholarship Description:  
Host University: Chisholm Institute; 
Host Country: Australia; 
Study Level: Undergraduate Level; 
Scholarship Type: Partial Funding; 
Scholarship Worth: Check the details below; 
Eligible Countries: International Students; 
Subjects: Drug Development, Engineering and Mental Health; 
Application Deadline: The Scholarship is open for the entire academic year of 2022/2023. 
The International Remote Higher Education Scholarship is available for International Students in the fields of Mental Health, Drug Development and Engineering at the Chisholm Institute, Australia. 
Scholarship Benefits:
The institute will grant a partial reduction of the distance learning scholarship just for international applicants and will assign it for the first semester of qualifying distance learning courses.
Eligibility requirements: 
International applicants who are pursuing a full-time program of study with Chisholm from 2020 to 2022, and who are enrolled in a distance learning program.
Application process: 
Students must enroll in the Institute's undergraduate program.
Supporting Documents:
Applicants are required to present transcripts from all schools they have attended and a copy of their passport.
Admission Requirements:
Candidates are required to possess a background degree with appropriate grades.
Conditions of Language:
The Chisholm Institute will continue to develop its programs and services in order to meet the needs of its students and to ensure that they are able to speak, write, read and understand English at a specified level. 
Official Website:
For more details, please visit the official website:
https://www.chisholm.edu.au/students/international/applying-to-chisholm/scholarships-for-international-students