Other
Erasmus University Rotterdam Scholarship – Holland 2022-2023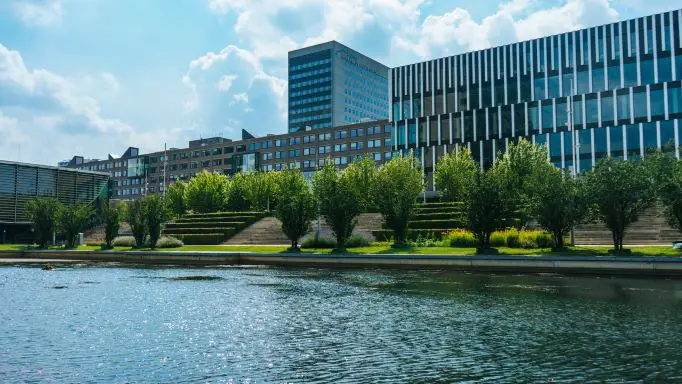 Erasmus University Rotterdam combines high quality teaching with an inspiring perspective and has been identified as a leading and unique university that is committed to the concept of a multicultural classroom.
The global standings place Erasmus University in the top international rankings, and students have highly regarded the institution in terms of the high quality of its courses, the level of its staff's qualifications and the possibilities for a successful career. The Erasmus University is situated in the Netherlands, in the city of Rotterdam. It is recognized for its openness to the world and gives the opportunity to integrate into a real international community. The university welcomes 5,000 international students, just fewer than 20% of all students. In addition, 40-60% of students registered in English language programs come from abroad.
The Erasmus University has several types of scholarships and financial support depending on the specific demands of the students. The university will also help students that are qualified for scholarships offered by the Dutch government.
The principal campus of the university has been developed to provide students with all that they may ask for at a comfortable and safe place to live. As well as an outstanding learning environment and a large, modern library, there is also a cafeteria for students to eat in the food and beverage area or to exercise in the sports facilities. The campus also hosts a general store, bike store, hair salon, bar and many other facilities.
Scholarship Description:
Host University: Erasmus University Rotterdam;
Host Country: Netherlands;
Study Level: Bachelor and Master Level;
Scholarship Type: Fully Funded;
Scholarship Worth: 5,000€, 10,000€, 15,000€.
Eligible Countries: International and Non-European Students;
Subjects available: All Subjects;
Application starts per 25th of November 2021
Deadline: Vary per faculty (1 February or 1 May 2022)
Erasmus University Holland Scholarship is now available for International, Bachelor and Masters Students in all subjects to be part at the Erasmus University. This Scholarship is funded by the Dutch Ministry of Education, Culture and Science and Erasmus University in Rotterdam.
The scholarship worth is € 5.000, € 10.000 or € 15.000 (to be decided by the faculty).
Eligibility requirements:
The student must be a non-EEA citizen and will be responsible for the tuition fees of the university;
Applicants must be enrolled for a full time Bachelor or Master degree at the Erasmus University Rotterdam ;
A student who has not been registered as a full-fledged student at an educational institution in the Netherlands ;
The Dutch Erasmus University Scholarship can only be awarded once;
Applicants should follow the conditions imposed specifically by the university offering the program for which they have submitted an application.
Application process:
Each faculty has its own application procedures. Students are advised to choose their faculty for more information. The list of Faculties is below:
Erasmus University College (EUC);
Erasmus School of Law;
Erasmus School of Economics;
Erasmus School of Health Policy and Management;
Erasmus School of History, Culture and Communication;
Erasmus School of Philosophy;
Institute for Urban Development, Housing Studies;
Rotterdam School of Management;
Erasmus MC;
Erasmus School of Social and Behavioural Sciences (Master's Degree);
Erasmus School of Social and Behavioural Sciences (Bachelor Degree);
Official Website:
Check the Erasmus University website for more details:
https://www.eur.nl/en/education/practical-matters/financial-matters/scholarships-grants/prospective-students-rotterdam/holland-scholarship-prospective