United States
International Scholarships at Clarkson University – USA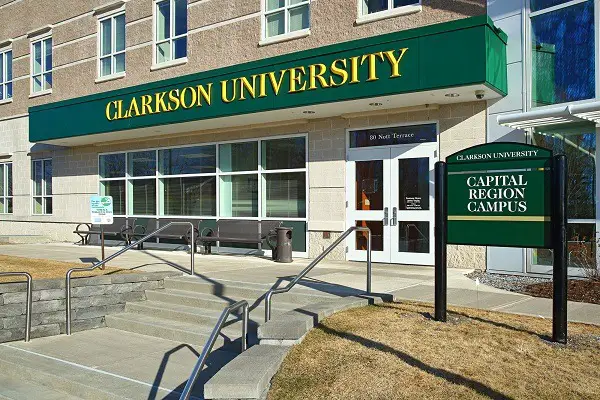 Clarkson University is a private research university founded in 1896 and located in New York. It's a leader in technological education and sustainable economic development through teaching, innovation, research, and scholarships.
The university attracts over 4,300 students from diverse backgrounds who embrace challenges and succeed in rigorous programs in sciences, engineering, business, arts, education, and health professions that lead to bachelor's, master's, and/or doctoral degrees.
Every year, the University of Clarkson offers a large number of scholarships to undergraduate and graduate students. But the International scholarships are dedicated to undergraduate students only.
Scholarship Value:
$5,000 to $30,000 per academic year.
Eligibility Criteria:
The scholarship value depends on the applicant's academic record. The amount awarded will depend on the applicants' secondary school GPA, SAT, TOFEL scores, as well as the rigor of the curriculum. In order to maintain their international scholarship, candidates will have to maintain satisfactory academic progress.
Applicants who are not citizens of the U.S or U.S permanent residents have to secure a student visa and show proof of financial support for the total cost of attendance excluding any international scholarship awarded or loan secured.
Foreign students whom English isn't the native language will need to provide proof of English proficiency.
How To Apply:
To apply for these scholarships, the applicants need to prepare the following documents:
Clarkson school application.
A personal statement of 250-300 words that will help the admission committee to get to know the applicant.
A non-refundable application fee of $50.00.
Secondary school transcript.
Test scores: if PSAT, SAT, PLAN, or ACT scores aren't showing in the applicant's need to submit them directly using the code 2084 for PSAT/SAT and the code 2698 for ACT/PLAN.
Recommendation letters.
Official TOEFL or IELTS scores report.
Deadline:
Scholarship Link:
https://www.clarkson.edu/academics/early-college-program-clarkson-school/international-students-applying-financial-aid