Other
NHL Stenden University of Applied Sciences Scholarship – Netherlands 2022-2023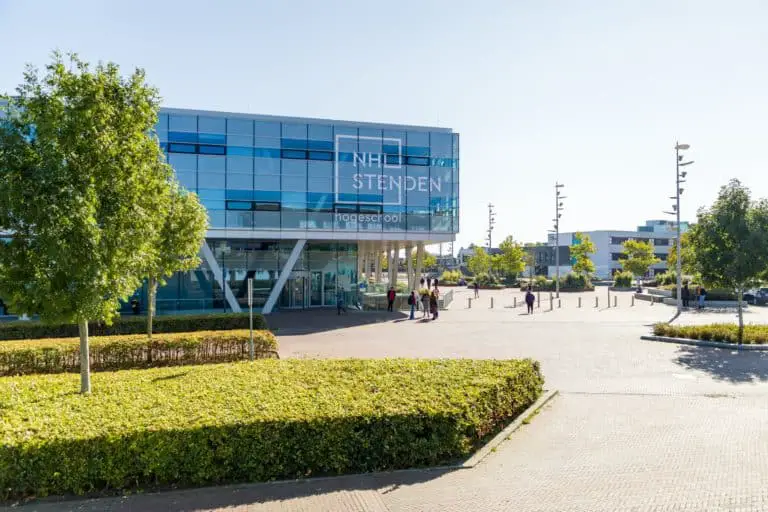 All the programs at NHL Stenden University of Applied Sciences are certified by the Dutch-Flemish Accreditation Organization (NVAO). Students are confident that they will benefit from a higher level of educational quality that conforms to international educational requirements.
NHL Stenden University of Applied Sciences is a multiple-campus university of applied sciences with Dutch academic background and a pronounced international orientation. For this reason, the university has international campuses in Bali, Qatar, South Africa and Thailand as part of its "Grand Tour". The university works hard to develop innovative methods of combining teaching, research and the most recent advances in the professional world.
Students, professors and researchers are collaborating with each other in groups on actual situations in real-life cases. In this way they are able to experiment with their new ideas in the field. The courses integrate developments and innovations from all sectors and at national and international level.
Successful students who complete their Master's Programs will be awarded with a double degree: A British and a Dutch Master's degree. Master's programs are both approved by the Dutch government and the London Metropolitan University.
Scholarship Description:
Host University: NHL Stenden University of Applied Sciences;
Host Country: Netherlands;
Study Level: Bachelor and Undergraduate Level;
Scholarship Type: Partial Funding;
Scholarship Worth: 5,000$;
Eligible Countries: International Students;
Subjects available: All Subjects;
Application Deadline: May 01, 2022.
The Scholarship at the NHL Stenden University of Applied Science in Netherland is open for international, bachelor and undergraduate students in all subjects to benefit from the opportunity to be part of the University.
The NHL Stenden Excellence Fellowship is a performance based fellowship, which signifies that students may not submit an application for the fellowship before they begin their studies.
Scholarship Benefits:
Successful international undergraduate students can benefit from an award of 5000euros from the NHL Stenden University of Applied Science. Students must successfully complete their first and second years of studies.
Eligibility requirements:
Students must apply for a Bachelor's degree program at NHL Stenden University of Applied Sciences;
Students will receive an acceptance letter from NHL Stenden University of Applied Science;
Students must achieve a minimum score of 6.5 on the IELTS.
Application process:
In order to take advantage of this opportunity, candidates must be admitted to the university's undergraduate program.
Required support documents: Please submit a motivation letter of a maximum of 300 words to email io@nhlstenden.com.
Conditions of Admission: In order to be accepted into any of the bachelor's programs, there are certain eligibility conditions that are required for admission (check the official website).
Linguistic Qualification: Please note that all candidates from outside the EU/EEA have to submit an English test of competence with their application.
Official Website:
https://www.nhlstenden.com/en/practical-information/tuition-fees/scholarships