Australia
Research Scholarship in Engineering Processable Tough Hydrogels, Australia, 2022/2023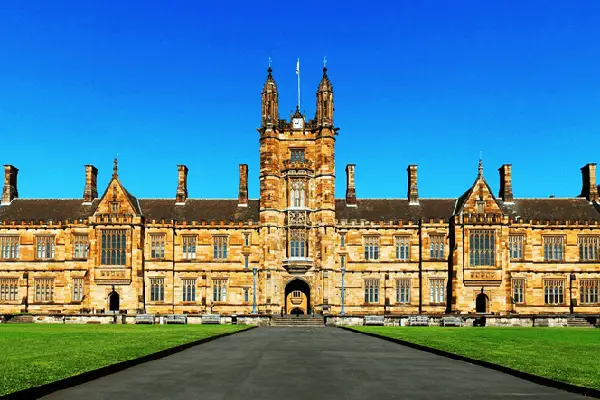 The University of Sydney has been placed by QS World University Rankings among the world's top 25 universities on the basis of its academic performance, and among one of the world's top four and Australia's number one on the basis of its graduates' employment.
As the oldest and largest university union in Australia, the University of Sydney Union is committed to developing and delivering a wide selection of programs, services and accommodation to support the academic community. This includes a program of clubs and societies, a variety of student events, a range of hospitality as well as buildings and spaces for student, staff and visitor recreation.
Alumni of the University of Sydney provided valuable connections to Australia and the world over the last 171 years.
As a world renowned university, the University of Sydney is continually positioned among the world's top 50 universities for being an outstanding performer in terms of teaching, learning, research, experience for students and the overall employability of its graduates. The university has exceptional academic and research excellence and is committed to providing assistance to students during their time at the University of Sydney.
Scholarship Description:  
Host University: University of Sydney; 
Host Country: Australia; 
Study Level: Research Level; 
Scholarship Type: Partial Funding; 
Scholarship Worth: Check the details below; 
Eligible Countries:  National and International Students; 
Available Subjects: Engineering; 
Application Deadline: The scholarship is open. 
The Research Scholarship in Engineering Processable Tough Hydrogels is open for Researcher's, National and International Students in the field of Engineering at the University of Sydney, Australia. 
The chosen candidates will receive an allocation per year corresponding to the University of Sydney's Research Training Program (RTP) allowance level as of January 1 annually, for a maximum of three years, dependent on a good academic record. In addition, one international student will receive tuition fees for 12 months. 
Eligibility requirements: 
Candidates are required to have received a full time doctoral program acceptance offer in the School of Engineering; 
Candidates are expected to have earned an advanced degree with honors;
The nominee is required to submit an application for an RTP award. 
Application process: 
In order to register for the doctoral program of their choice, students must log into the university portal. Applications for scholarships must be submitted online at the same time as an application for an RTP scholarship, where national and international applicants must submit a different request.
Supporting Documents:
The following documents must be submitted to the university by the applicant: curriculum vitae, self-identification, transcripts, and a motivation letter.
Admission Requirements: 
Applicants must have a first or second advanced standing certificate or its equivalent in polymer engineering and chemistry or related areas of study.
Language Conditions: 
PTE Academic: 68; 
IELTS Academic: 7.0; 
TOEFL IBT: 96. 
Official Website:
For more details, please visit the official website:
https://www.sydney.edu.au/scholarships/b/research-scholarship-in-engineering-processable-tough-hydrogels.html