United States
University of New Haven Presidential Scholarships – USA 2022/2023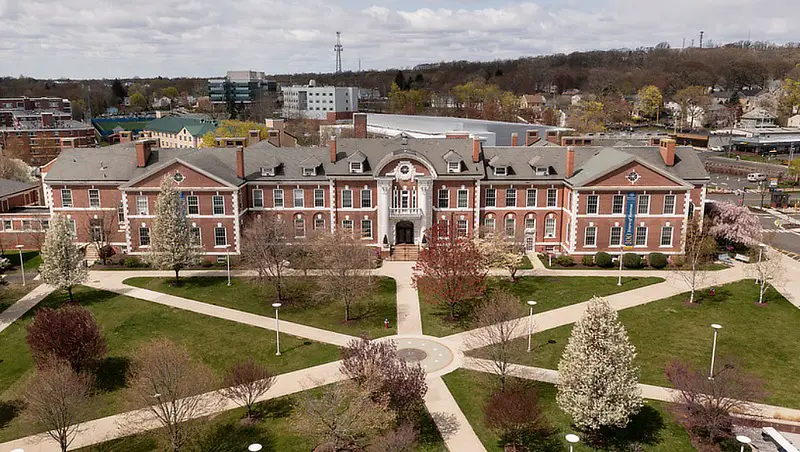 The University of New Haven is a private university located in West Haven, Connecticut. The university is part of the College of Arts and Sciences, Pompea College of Business, Tagliatela College of Engineering, Henry C. Lee College of Criminal Justice and Forensic Sciences, and the School of Health Sciences.
The university has a membership in the Northeast-10 Conference and its mascot is the Charger, a medieval warhorse. It is one of the best universities in USA that offers about 100 undergraduate and 50 graduate programs.
A variety of the undergraduate programs at the university have received national recognition, including national-accredited engineering programs, computer forensics, Criminal Justice, marine biology, music and sound recording, and the music industry.
The following scholarship is open for international students to help them finance their studies in USA.
Scholarship Information:
Host University: University of New Haven.
Host Country: USA.
Study Level: Undergraduate.
Scholarship Type: Tuition award.
Scholarship Worth: 24,000$ annually.
Eligible Countries: International Students.
Scholarship Description:
Presidential Scholarships at University of New Haven, USA, is open for the International Undergraduate Students who have a good high school and SAT or ACT academic record.
Students are expected to apply for admission by May 1st for the fall semester or January 1st for the spring semester in order to be taken into consideration for a scholarship.
Level of Degree:
The Presidential Scholarships at the University of New Haven is open for full-time undergraduate International Students.
Subjects available:
The Admissible Classes of the Presidential Scholarships at the University of New Haven are available in all Subjects Areas.
Benefits of the Scholarship:
Presidential scholarships range from $21,000 to $26,000 per year.
This scholarship is for the first year and is available for renewal each year as long as the student's record of academic achievement is maintained per year.
This award is for a maximum of eight semesters and covers tuition fees only.
Eligibility requirements:
To be admitted, the applicants must meet all of the requirements listed below:
Candidates should be international students;
The scholarship is accessible to undergraduate students in different programs available at the university;
Students who are registered full-time in the honours program during the semester are eligible;
Candidates are required to have a high school diploma or equivalent;
Candidates need to be accepted in a full-time program at the University of New Heaven, USA.
Ability to communicate in English, both written and spoken;
Applicants must demonstrate that they meet the University of New Haven minimum English language proficiency requirements.
Application process:
In order to be selected for one of the universities' scholarships, students need only to complete a full-time undergraduate application. Once admitted, they will immediately qualify for a scholarship.
The selection is based on the student's academic qualifications at the moment of the student's application.
Scholarships are awarded based on available funds.
Official Website:
Visit the official website of University of New Haven Presidential Scholarships for more details:
https://www.newhaven.edu/admissions/undergraduate/international/tuition/scholarship.php