Australia
University of Sydney International Scholarships in Physics Honours 2024/2025, Australia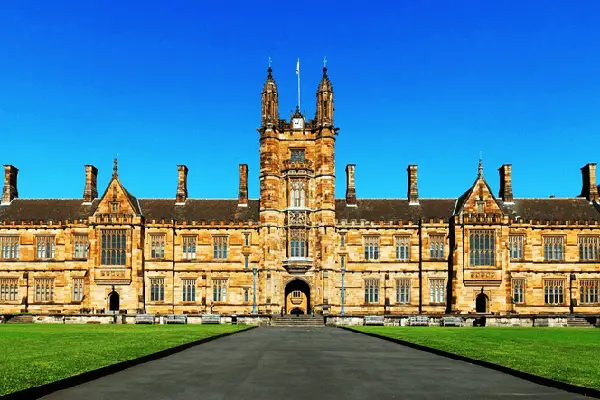 In the heart of Sydney, the University of Sydney stands as a venerable institution, rich in history, and celebrated for its academic prowess. It beckons students from every corner of the globe with a wide array of undergraduate and postgraduate programs spanning diverse disciplines such as arts and social sciences, business, engineering, health sciences, law, medicine, and the sciences. Beyond its illustrious history, the university is synonymous with a resolute commitment to academic excellence and an unwavering spirit of innovation.
This revered institution serves as a crucible of pioneering research, where trailblazers converge to make profound contributions across a multitude of fields. In the University of Sydney, innovation isn't just encouraged; it's the lifeblood that courses through the veins of students and faculty alike. Time and again, the University earns its place among the world's top universities, consistently delivering an exceptional education and cultivating graduates who shine in their chosen domains.
The university's commitment extends far beyond its campus borders. It's dedicated to actively engaging with the community and making a tangible social impact. Through a multitude of outreach initiatives and research projects that tackle real-world challenges head-on, this institution walks the talk of its values.
Scholarship Description:
Host University: University of Sydney
Host Country: Australia
Study Level: PhD Level
Scholarship Type: Partial Funding
Scholarship Worth: $7,000
Eligible Countries: Open to National and International Students
Subjects Available: Physics
Application Deadline: January 31st, 2024
The Deas Thomson Physical International Scholarships in Physics Honours are open to National and International PhD Students, offering the opportunity to pursue their studies in the field of physics at the University of Sydney, Australia.
Scholarship Benefits:
The scholarship in question is a generous award with a total value of $7,000, designed to support deserving students in their educational journey. It's a financial boost that lasts for a duration of one year, providing crucial assistance during that time.
This scholarship is not only about financial aid but also about recognizing and rewarding excellence. It seeks to empower students who exhibit outstanding academic performance, leadership potential, and a commitment to making a positive impact in their respective fields of study.
Moreover, recipients of this scholarship often find themselves welcomed into a vibrant and supportive community of scholars, where they have the opportunity to engage in various enriching extracurricular activities and events. This fosters a holistic growth experience that extends beyond just the monetary aspect.
Eligibility Requirements:
In order to qualify for this opportunity, prospective candidates need to fulfill specific criteria as follows:
First and foremost, applicants should have received a warm and welcoming unconditional offer of admission for full-time enrollment in an Honours program within the captivating realm of Physics. This program is intricately woven into the fabric of the School of Physics at the esteemed University of Sydney.
Additionally, this scholarship often seeks individuals who exhibit not only academic promise but also a genuine passion for the subject. Applicants who can demonstrate their commitment to the field through relevant coursework, research interests, or prior achievements may find themselves in a favorable position.
The application process typically involves submitting essential documents such as academic transcripts, letters of recommendation, and a personal statement highlighting their enthusiasm for Physics and how they plan to contribute to the academic community during their Honours program. The selection committee thoughtfully evaluates each application, looking for a blend of academic potential and the candidate's eagerness to thrive in the vibrant academic environment.
Application Process:
If you aspire to seize this remarkable scholarship opportunity, here are the steps to embark on this exciting journey:
First and foremost, take that initial step by securing admission into the esteemed Honours degree program at our university. It's an invitation to immerse yourself in a world of knowledge, exploration, and growth.
Once you've successfully enrolled in the program, the next stride is to navigate our user-friendly online application form. This digital gateway serves as your conduit to unlock the potential of this scholarship. It's where you'll have the chance to share your unique story, aspirations, and why you're the perfect candidate to be considered.
Within this application, you may be asked to provide academic records, personal statements, and perhaps even letters of recommendation to illuminate your academic and personal journey thus far. The selection committee takes a holistic approach, seeking individuals who not only exhibit academic promise but also a passion for their chosen field and a desire to contribute positively to the university community.
Supporting Documents:
Academic Transcripts
Curriculum Vitae (CV)
Personal Statement
Admission Requirements:
Before taking the leap into the application process, it's essential for prospective students to delve into the specific admission criteria tailored to their chosen course. Each course has its own set of requirements, and understanding these prerequisites is a crucial first step on your educational journey. By taking the time to explore and meet these criteria, you'll be well-prepared to embark on your path to academic success.
Language Requirements:
If you've pursued your education in a language other than English, we kindly ask you to provide proof of your proficiency in the English language. This step ensures that you'll have the language skills needed to thrive in our academic environment. For comprehensive details on our English language requirements, we invite you to explore the dedicated page where you'll find all the information you need to confidently navigate this aspect of your application.
Official Website:
For more information, please visit the University's official website: https://www.sydney.edu.au/scholarships/d/deas-thomson-physical-scholarship-in-physics-honours.html